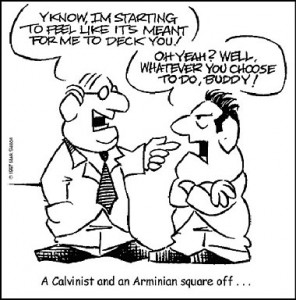 Lately, I've been pondering the direction of the spiritual path. My own journey is taking me from the fundamental toward the liberal. And from what I read on the internet, many others seem to be on this same trajectory. But I've encountered a few who seem to be traveling in the opposite direction. In fact, "

Religious fundamentalism has risen to worldwide prominence since the 1970s"

(Annual Review)

,

and "in March 2009, TIME magazine ranked the new Calvinist movement as one of the '10 Ideas Changing the World Right Now.'" What to make of these, and other, movements of the Spirit in apparently opposite directions?
When I first began to see from a different perspective, I thought I had been misled. I had believed lies, I thought, but was now seeing the truth. Those fundamental beliefs I had previously held were wrong, but now I was on the right track. Truthfully, the only thing that really happened was I moved into a new place of being judgmental! Yes, I admitted I'd been wrong. But, I reasoned, it wasn't my fault – it was all those lies I'd been taught! NOW, though, I was following the Spirit, and I was RIGHT. Truth with a capital "T" once again! Meanwhile, of course, some of a more liberal bent across the country and throughout the world had been discovering new-found truth in conservative ideas…
Gradually (and thankfully!), I moved into an understanding of the stages of spiritual growth and that we're not necessarily right or wrong, but at different places along the path. From that perspective, I'd like to present a possible explanation for these movements of the Spirit in seemingly opposite directions.
Growth cannot take place without change, and change is a prerequisite for spiritual growth as well. So, whatever camp we've been in, whatever our beliefs have been, there has to be a willingness to change our previous positions before we can progress! So (and this is a biggie!) we must admit that we're wrong! I think this is the toughest thing ever to ask our egos to do - admit we've been wrong, leave that ground of certainty, and strike out into unknown territory.
After error is finally seen and admitted, the next response is usually (like I did) to stake out a new "right" stand, and the process must begin all over again. It's very painful to admit error, and I believe that's one among many of the reasons that the transition between stages can be a excruciating time on the spiritual journey – so much so that they've sometimes been termed "dark nights of the soul." These are "dark nights" because they're a period of leaving behind what we've known and been sure of to enter into uncertainty (or unknowing, as the author of the Cloud of Unknowing put it). Hopefully, we emerge from this process with a new humility, a fresh realization that we must hold our truths loosely, and a new-found ability to embrace mystery.
At this point it would seem to me that the greatest asset on the spiritual path is humility – the ability to realize I could be wrong. Then again…I COULD BE WRONG!
Have you ever discovered that you had been wrong? Did it lead to growth?